True Blue Casino: An Exclusive $8 No Deposit Bonus Voucher For July 2021
24/08/2021

Gather round gambling fanatics for us at True Blue casino are bringing you an exclusive bonus voucher for this July! Our casino has an excellent set of loyal fans, which is why we have decided to reward them for their faith in our work.
We have had a long-standing relationship with gambling enthusiasts all over the world and our job has been to bring the biggest gaming portfolio so that you can enjoy a fun experience at all times. We make it a point to treat newbie gamblers and our veterans equally so they know they can have a trusted service with True Blue casino.
If an $8 no deposit bonus sounds lucrative to you, then here's everything you need to know about this excellent opportunity!
What are Free Spins Bonuses?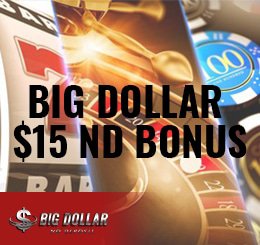 If you're the type of player that thinks it's too risky to get money out on a new service without scoping through the website first, free spins and bonus voucher offers are just the things for you! At our casino, we earn the trust of our newbies (and experienced players) by offering them a chance to dip into some gold at our expense.
Be mindful that free spins usually have additional wagering requirements before you go running to the nearest slot machine in our casino. Moreover, just like any other gambling game, it's all down to getting lucky so training for the games with a few free spins is definitely a good starter.
Other than that, the only thing you'll need to use this offer is a bit of Lady Luck to start a winning streak with whatever game you choose!
True Blue Casino's Exclusive July $8 No Deposit Offer
All gambling enthusiasts who are looking to try our gambling portfolio are in for a treat this summer. Our casino has decided to surprise players with an exclusive $8 no deposit offer this July!
The only thing you need to do is sign up or log into the website, head over to the bonus offer section of the site, and redeem the prize. Use code 'OFFER8' in the box and get that exclusive no deposit offer to roll right into your account at no expense.
We aim to practice regularly making exclusive offers to our trusted players, however, this one is a limited-time edition offer that will last between 12th-18th of July. That's why getting the $8 no deposit bonus voucher while it's hot is essential if you want to try and start a winning streak!
The offer stands for both current and new players on our website in three simple steps:
Step one: visit our site. Step two: log in. Step three: redeem the code!
The rest is up to the gambling Gods!